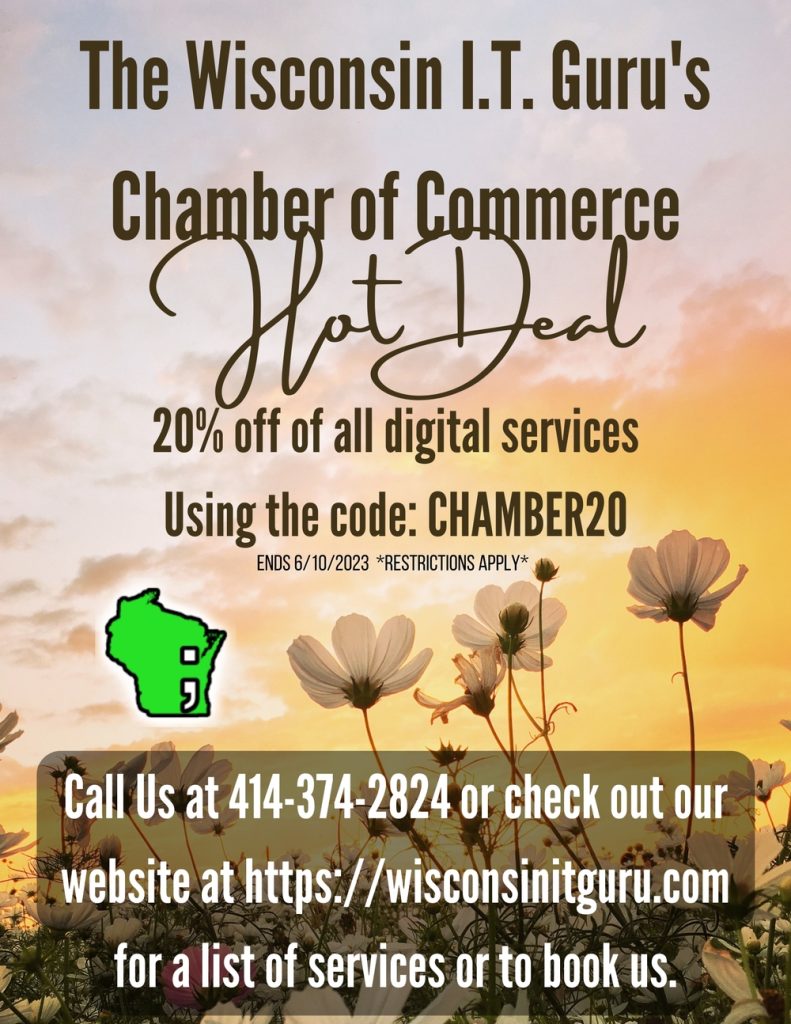 Essential
I.T. Services
In celebration of our recent partnering with the Grafton, WI Chamber of Commerce, now through June 10th, 2023 we are offering 20% off of all digital services! Use the code CHAMBER20 when contacting us to receive the discount on your work!
Do you need a website built? Do you need some graphic design work done? Do you need a Progressive Web App built for your business? Contact Us!
Restrictions do apply and we may be able to offer more services than are listed on our website. If you can think of any digital work you need done, again, Contact Us and we'll see what we can do for you!
Again, this offer ends on June 10th, so act quickly!