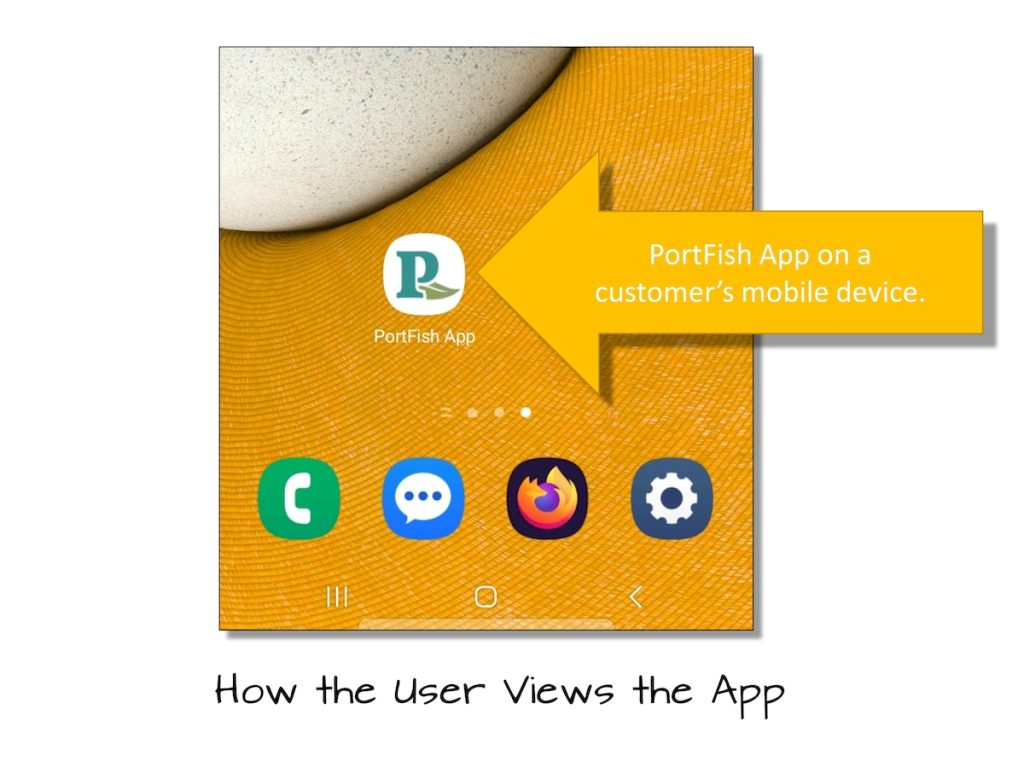 Essential
App Development
What's Trending Now?
Do you need an app for your business? Would you like your customers to be able to purchase items or view content you create in the same manner as using an app on their mobile device? Let The Wisconsin I.T. Guru make a Progressive Web App for you!
A Progressive Web App (PWA) is an app whose content lives on the internet, but is accessed on a mobile device, similar to using a built-in app. When designed correctly, the interface is seamless across all devices and behaves just like a standalone app on the device. PWA's are appropriate where your users need to be connected to the internet to make purchases or use online content.
A PWA also has a second benefit that, because it "lives" on the internet, it can be a website that your users interact with online. When set up correctly, you can direct users to the site from another website or a link that you provide in marketing materials. They can then make purchases or view your content through their web browser on their Apple or PC. All without additional site creation or installation of the app on their computer!
Please see below for examples of a PWA that we created for PortFish. The app allows users to view items for sale at the Community-Supported Agriculture (CSA) facility, and purchase the items. The benefit to PortFish of the app is that the purchase functionality makes it possible for people to pick up items in a self-service fashion.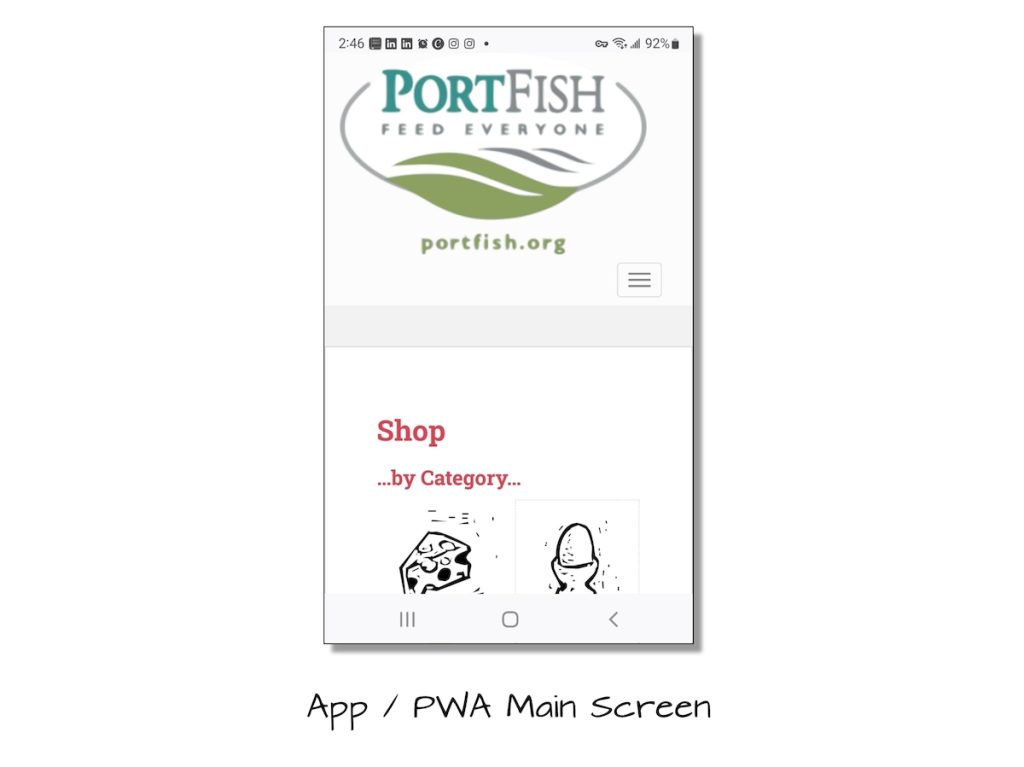 The screen above shows what users see when they first open the app on their device. The main screen is visible, and the user can scroll down to view more content.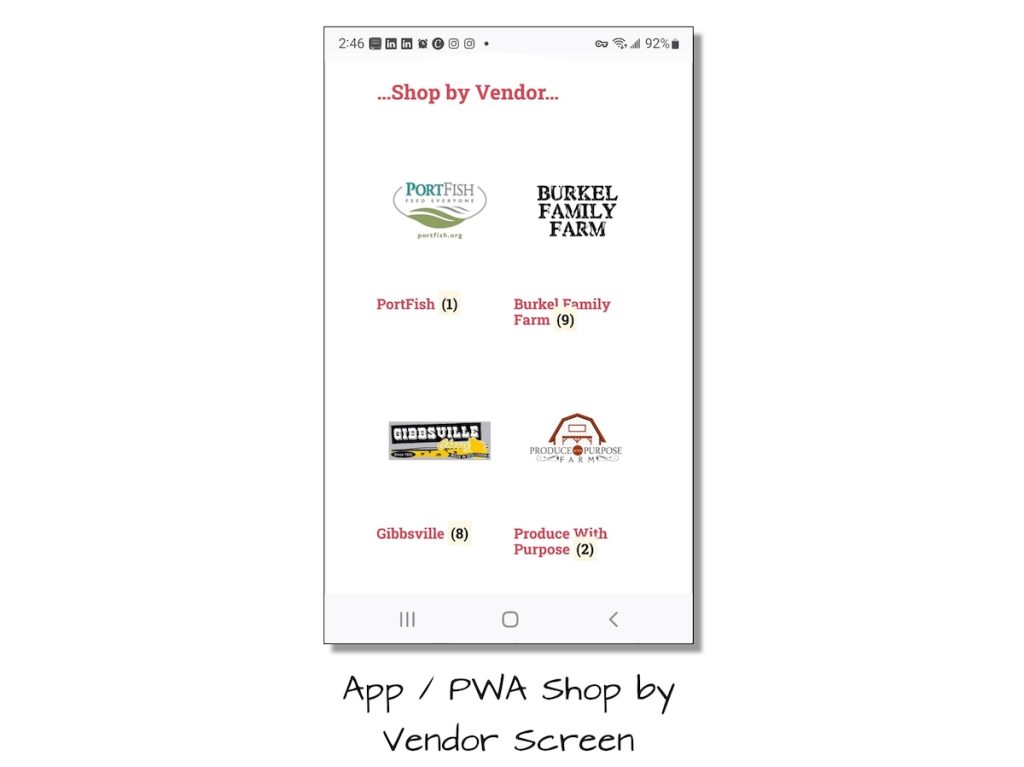 Above you can see what the user sees when they select to shop by vendor. Clicking on any link takes the user to a visual of all items available though that vendor.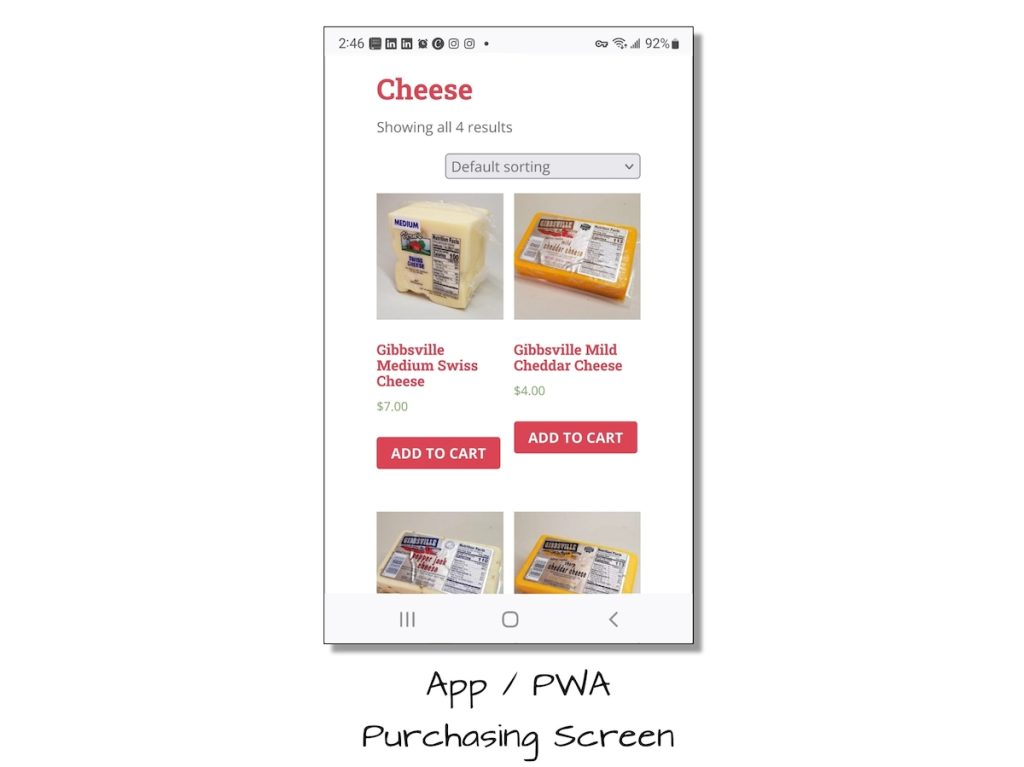 This screen shows items for sale under the "Cheese" category. Users can add items to their cart or scroll down to see more items available.
After adding items to their cart, users are directed to a checkout screen. In that screen, they can check out using a credit card or PayPal. They can then take their purchases home!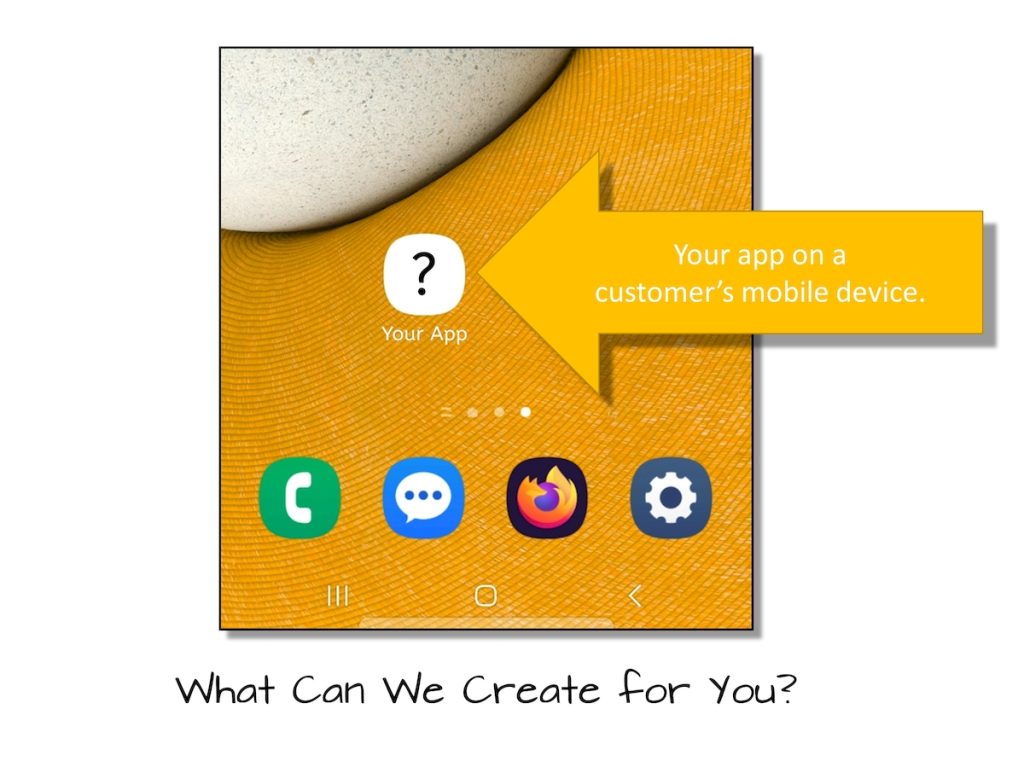 Get the best of both worlds with a Progressive Web App built by The Wisconsin I.T. Guru! Let your customers enjoy the convenience of an app without the hassle of downloading it from an app store. Our PWA's are installable, responsive and network-independent. They are perfect for people who are always on-the-go and don't want to waste time downloading apps!
Let us build a PWA for your business! Contact Us to get started!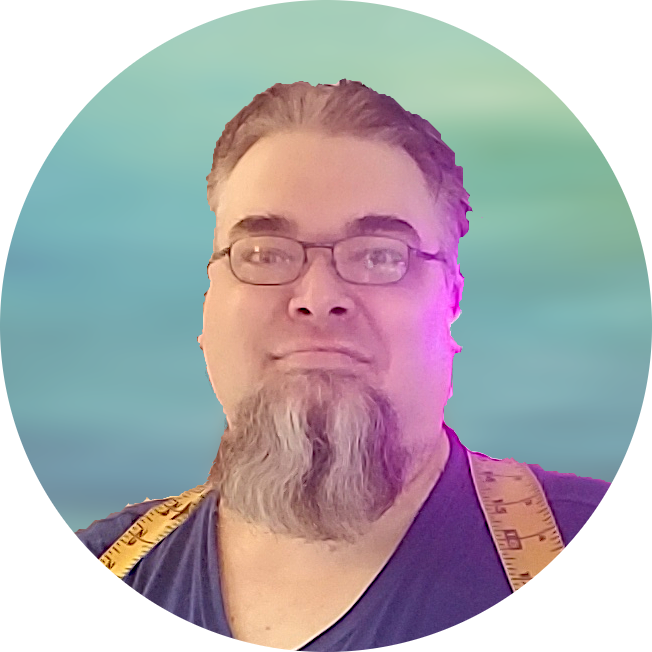 ABOUT THE GURU'S SERVICES
The Wisconsin I.T. Guru provides many digital and other computer-related services for the local community, and the world at large. Everything from graphic design, web design and development, programming, data analysis, Microsoft Office productivity enhancements, GIS analysis and map production, logo design, "Photoshopping" images, database development, tech support and much more!
Let The Guru be your trusted, local, one-stop-shop for your digital needs!